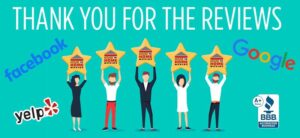 ⭐⭐⭐⭐⭐
Robert and David moved my parents from their home of 56 years into an assisted living facility. They were professional, friendly, quick and careful. House to Home is a great company to work with. Every person I talked to was kind and professional. They made a difficult situation a little less difficult.
Thanks to Courtney for this review.
Check out more testimonials here.