Moving Kit
Moving can be overwhelming, challenging and costly, but it doesn't have to be. The key to a successful move is preparation. House to Home Moving is here to help you save money and make a smarter move. Whether you're planning a big move or small move, it's a good idea to think ahead. House To Home Moving Company offers packing and unpacking services along with the packing materials needed for your job.
We carry everything from packing tape and mattress bags to bubble wrap and moving blankets to make your move stress free.
House To Home Moving also offers a moving kit for our customers who want to do the packing themselves.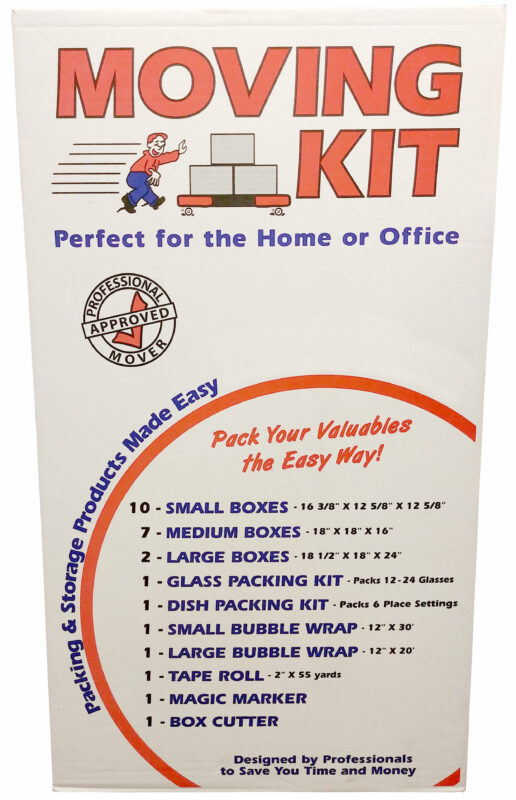 Our Price: $250.00 each
What's in the box?
10 Small Boxes (16 3/8″ x 12 5/8″ x 12 5/8″)
7 Medium Boxes (18″ x 18″ x 16″)
2 Large Boxes (18 1/2″ x 18″ x 24″)
1 Glass Packing Kit (packs 12-24 glasses)
1 Dish Packing Kit (packs 6 place settings)
1 Small Bubble Wrap (12″ x 30″)
1 Large Bubble Wrap (12″ x 20″)
1 Tape Roll (2″ x 55 yards)
1 Magic Marker
1 Box Cutter
House to Home Moving kits contents.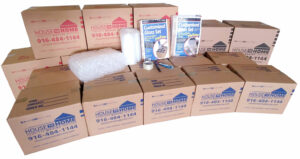 The key to a quality moving kit is that it has an assortment of valuable packing boxes for sale and packing supplies that you will need for packing. This kit contains everything a self-packing customer needs to do the job right.
You can pick up a kit at our House to Home office located here:
8974 Greenback Lane, Orangevale CA 95662
Take a closer look at what's inside the moving kit.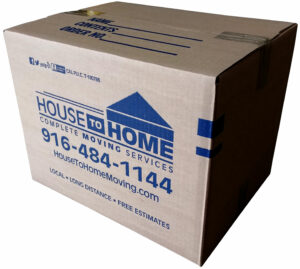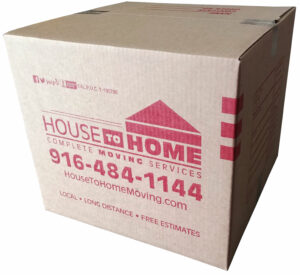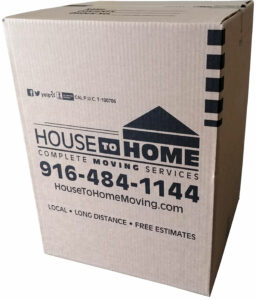 1 Small Bubble Wrap & 1 Large Bubble Wrap
Tape Roll, Magic Marker, and Box Cutter