Our Moving Equipment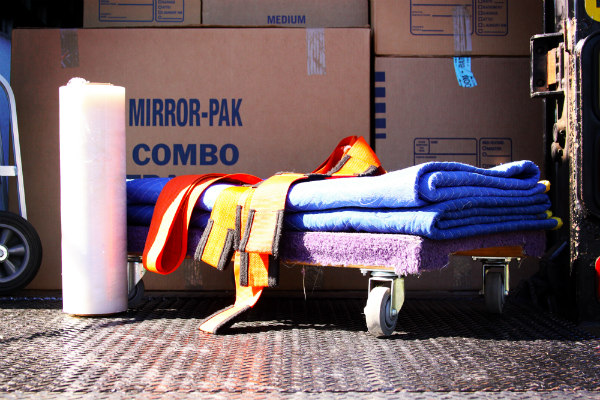 After a free in-home estimate, we know exactly the tools and equipment needed to complete your specific move properly the first time. We arrive with the right size trucks(s), correct number of movers, and the proper moving equipment.
Top-of-the-line furniture pads for optimal protection against scratches and damage while in transit.
Proper dollies and hand trucks
Tools for disassembling and reassembling furniture as needed
Wardrobe boxes to transport clothes
Shrink-wrap for all items with doors and drawers for protection
Pads designed to protect doors, door jams, and floors
House To Home Moving uses the very best moving equipment and packing materials available. We also have access to unlimited specialty boxes for any unusual items. We specialize in providing the right equipment and materials to make the move efficient and satisfactory.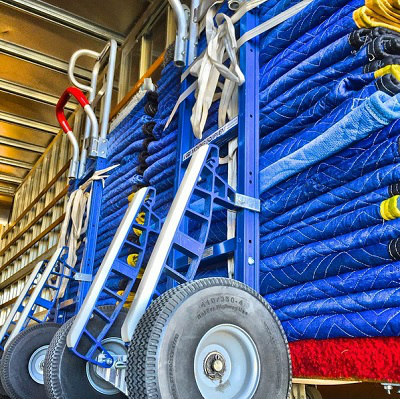 When House To Home Moving arrives to your home or business, we are ready for your move. Each truck comes equipped with:
Hand trucks
Flat furniture dollies
Furniture pads
Tie down straps
Door protectors
Floor protectors
Tools
Shrink wrap
Wardrobes
TV boxes
Forearm straps
Specialty equipment may include:
Piano dollies
Safe dollies
Masonite floor protection
Here at House To Home Moving Company, we believe having the right tools for the job gives us a huge advantage over our competition. Our movers don't have to worry about having the right equipment to make sure the job is done correctly. Our movers can concentrate on what's important: our customers.
House To Home Moving Company also offers a huge inventory of packing materials. We have solutions to any of your packing needs. From packing books and knick-knacks to packing your wine collection and pictures, we do it all. House To Home Moving has access to hundreds of different sized boxes for everything we might be packing. At the time of the free in-home estimate, the estimator will determine which boxes you need and what materials are needed for your specific job. On a typical pack job, a few essential items we bring out are:
Boxes
Picture boxes
Lamp boxes
TV boxes
Packing paper
Bubble wrap
Wardrobes
Mattress bags
Markers for labeling boxes
House To Home Moving Company also provides packing materials for our customers who want to do the packing themselves. We have an assortment of packages you can purchase according to the size of your move. We can help from a one bedroom apartment to a 10,000 sq. ft. home and every size in between. We are your one-stop shop for everything you need when packing your home. Give us a call and schedule a free in-home estimate so we can determine the package you need and the price. Once a delivery date is scheduled, a crew will drop off the material at your convenience.