I had the best experience ever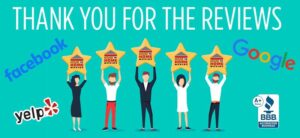 ⭐⭐⭐⭐⭐
I had the best experience ever having Joseph and Fred handling a move for me for my 97 yr old mother's entire apartments contents to a storage unit after she had to be moved to a care home. She's quite the collector so it was 2 fairly long days. But Joseph and Fred got right in there and packed everything up very efficiently on day 1. Day 2 was the nail biter for me because I had only been able to find a 10×10 unit and feared all of her things would NEVER fit. Fred worked absolute magic with his organizational skills not to be topped! I am still amazed! Thank you both so much for what you do.
Thanks to NW for this review.
Check out more testimonials here.