Moving Services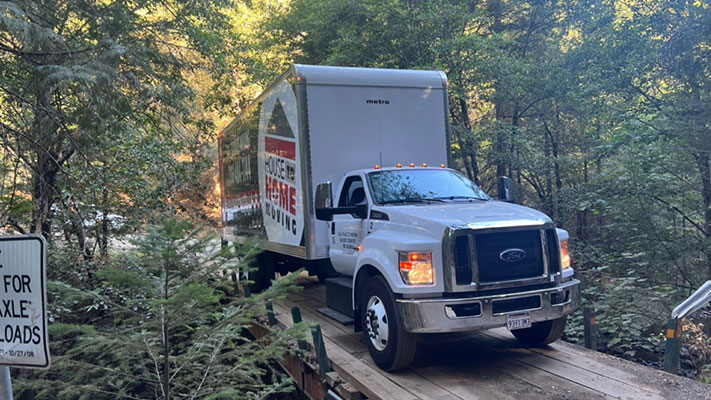 House To Home Moving specializes in direct shipment moving services including Residential, Commercial, and Specialized Senior Relocation. Dedicated to providing a stress free moving experience, House To Home Moving trains each mover to work together as a team to get the job done satisfactory. From the time you meet with one of our estimators on a free in-home or office estimate to the last piece of furniture that is moved into your new home or office, we provide all the services necessary to deliver a great moving experience.
House To Home Moving provides local and long distance moving services. We can move your items to another unit within your community or we can move your belongings to another state. House To Home Moving has you covered in the greater 48. Fully licensed and insured, you can rest assured knowing your belongings are in great hands.
All moving services provided by House To Home Moving come à la carte starting with a free in-home visual inspection and written estimate. Here you will have the chance to meet us, and we will have the opportunity to see your shipment and discuss with you the services needed. After the evaluation, we are able to arrive with the correct materials and equipment to complete your specific move correctly the first time.
Attention to detail is extremely important when it comes to moving. House To Home Moving provides all the necessary equipment to protect your property from damage.
Our Services Include but are not limited to:
Free in-home estimates
Local and long distance
Specialized senior relocation (white glove)
Packing and Unpacking – Including materials
Loading and Unloading – Including truck and equipment
Delivery of items to consignment or charity of your choice
Piece moves
Removal of unwanted items
Labor Only Services
Carpet moves (the removal and return of furniture for floor replacement)
Loading and unloading your rental truck, PODS, crates, etc.
Staging
Unit Transfers
Furniture Rearrangement
Furniture Assembly
Bed making
Picture Hanging
Recreating of living space (usually for seniors with dementia)
Referrals to Local Businesses
Carpet, tile, and stone cleaning
I.T. Services
Handyman
Electrician
Home Cleaning
Concrete and Landscape
Real Estate
Plumber
And many more!