Sacramento to Palm Desert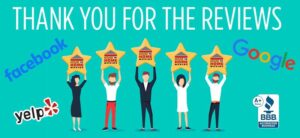 ⭐⭐⭐⭐⭐
I recently moved from Sacramento to Palm Desert. Jeremiah, Sergio, and Jack handled my belongings with kid gloves! They came on Day 1 and carefully loaded the truck – on Day 2 they all drove 500 miles – on Day 3 they unloaded the truck and put all my furnishings back together. Day 4 they drove home. I cannot say enough about my positive experience with these three gentlemen! And the estimate was a flat rate fee so no surprises when it was time to pay for the moving services.
Thank you Debbie for this review.
Check out more testimonials here.