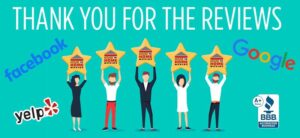 ⭐⭐⭐⭐⭐
Saved by House to Home Moving company! Thank you to Jacob Giorgi and his amazing crew for making our move possible over the weekend. It was very short-notice and I am super grateful for the team's hardwork and incredible attitude towards this project. They did an amazing job with packing, wrapping, and moving the items. Their willingness to be helpful in any way was so impressive and very much appreciated.
Shout out to Austin, Bryan, and Jack! I give this team 5/5 stars! Definitely using for any future moves, and recommending to anyone in need.
Thank you!
Thank you so much Sitarah for this review.
Check out more testimonials here.