Long Distance Moves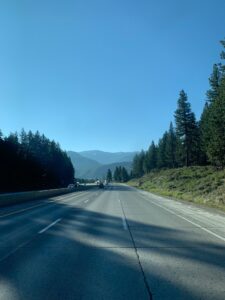 This month has been a busy month with many of our crew going on long distance moves. Our moves, just in the past month have taken us to Arizona, Nevada, Oregon and soon to all the way to Maine.
House To Home Moving provides a service called direct shipment moving for long distance moves. We guarantee that your belongings are the only items on the truck. Once the items are loaded onto our truck(s), they are not opened again until they reach the destination. This ensures the least amount of possible damage and missing items. After the truck is loaded, we drive straight to the home to unload without a waiting period. We give an exact date and time of arrival, and the same crew that loaded will be present during the delivery. This ensures clear communication between our moves and you the customer. All items are long-haul wrapped and secured for the journey. These moves are done by flat rate and an estimate is required.
If you're moving into or out of California,  give us a call and get a free estimate. You'll get the best service with no surprise fees.