House To Home Moving Blog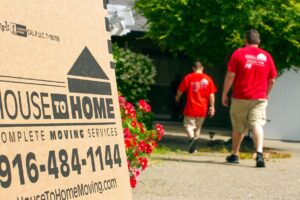 All industries have their specific terms. Here's one that you might hear from your local moving company.
Valuation
A moving company offers valuation for your goods, which is not technically insurance. Valuation refers to how much a moving company will pay for your belongings if they are damaged or lost by the moving company. Valuation is regulated by the State or the Federal Government. (The State when you're making a local move. The Federal Government when you're making a move that crosses State lines.) All licensed moving companies include the basic valuation in the cost of your move. In California, basic valuation is $.60 per pound per item.
Valuation is based on how much something weighs. So a one pound bag of sugar and a one pound bag of diamonds is valued exactly the same. Its valuation in California is: $.60. If it's worth more than $.60 per pound per item to you, you may want to purchase additional insurance from a third party that sells insurance NOT from your moving company.