Thank you all!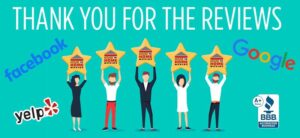 ⭐⭐⭐⭐⭐
During my initial call with House to Home movers, I appreciated their responsiveness and clear communication. The day before the move, I valued their calling me to confirm their readiness for the coming move. The moving team, Austin and Joe, were a pleasure to work with throughout the day of the move. They were cheerful, hard working, efficient, and helpful in every way. Thank you all!
Thank you Gar DuBois for this review.
Check out more testimonials here.