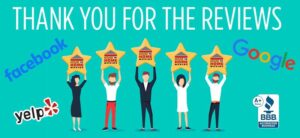 ⭐⭐⭐⭐⭐
One of the best decisions I've made is hiring House to Home movers!! Every team member is incredibly kind, patient, and efficient- from scheduling to the movers. They actually came out and did an estimate in person, and let me know the levels of service available. When it came to moving day, they had a system and loaded the truck so quickly (and carefully!) it was incredible. My job that day- tell them where stuff goes if it wasn't labeled. Haha I will NEVER move without them again, and honestly don't know what I would have done without them. Knowing and experiencing what I have, I don't know why everyone doesn't call House to Home! Thank you Diego, Mesake, and Joel for your help that day. What would have been stressful and painful, was stress-free and more importantly pain-free! (Don't forget to tip your movers!!) And thank you especially to the owners for leading such a great team and offering incredible customer service. 5 Stars, only because more weren't an option!
Thank you Theresa W. for this very kind review!
Check out more testimonials here.
[siteorigin_widget class="WP_Widget_Recent_Posts"][/siteorigin_widget]
[siteorigin_widget class="WP_Widget_Search"][/siteorigin_widget]
[siteorigin_widget class="WP_Widget_Archives"][/siteorigin_widget]
[siteorigin_widget class="WP_Widget_Categories"][/siteorigin_widget]