Better Together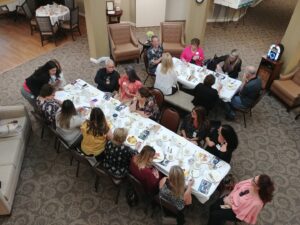 Being a great company isn't something you do alone! 
House to Home Moving works with professionals in the moving industry to properly complete the job at hand.  With professionals such as New Leaf Senior Transitions, who helps our customers downsize, organize and manage their move to Michelle Giorgi, Senior Real Estate specialist who works with us for a full service experience.  Through companies like these, we've built a relationship that not only makes moving stress free but also allows for major discounts when using our companies together.
We understand how important it is to be a professional at what you do.  Utilizing other professional companies who are great at what they do, allows us to be great at what we do without having to wear all the hats.
It all starts with having a good understanding and clear communication with our customers.  In order to have a successful move and know what's expected, we schedule free in-home written estimates.  Once we talk with you and see everything that needs to be moved, we can than build a job specifically for you, specialized to your needs.  This prevents any miscommunication and makes the move stress free.